Ogden Nature Center
On April 15, 2023, Ascent CU employees and friends donated their time to trim and clean up the trails at the Ogden Nature Center. This volunteer event helps keep our community a beautiful place to live in and enjoy.
---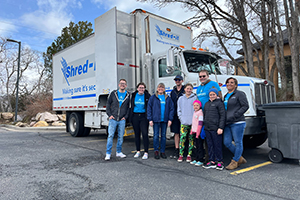 Free Community Shred Fest
On April 22, 2023, Ascent CU held its annual Community Shred Day. At this event, we provided free shredding and recycling for the community. After 20 years of hosting our annual shred day, we have recycled 40 tons of paper!