In an effort to prevent the spread of COVID-19, our Annual Meeting has been postponed. Please know that we will reschedule this meeting as soon as we can do so safely. Our current board members will continue to serve in their duties until such time we can safely host our Annual Meeting and Board Elections.
When we are able to safely host the Annual Meeting and the Board Elections, three candidates will be elected to serve on the Weber State Credit Union Board of Directors. The Nomination Committee has determined the following candidates meet the requirements to serve on the WSCU Board of Directors. Each position carries a three-year term.
Dr. Kim Graf (Incumbant)
Kim has successfully owned and operated her private chiropractic practice for the past 27 years. After receiving a Bachelors of Science degree, she continued on to receive a Doctorate of Chiropractic Medicine and Certification of Acupuncture. Kim has not only practiced chiropractic medicine but has also taught at many institutions, including East West Acupuncture Seminars throughout the United States and Semester at Sea through the University of Virginia. In addition to working and teaching, Kim has served on several local and national boards within her field. She has also served as a volunteer medical provider for the Boulder County AIDS Project and the Ogden Rescue Mission. Kim has been a member of the credit union since 1997 and has served on the board for 3 years.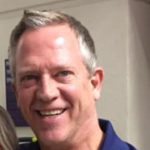 Fred Gundersen
Fred is a successful entrepreneur and the owner of Elite Gymnastics since 1988. In his business, he develops new programs each year for 500-700 gymnasts while managing a competitive team of over 60 gymnasts that travel throughout the western United States. Fred graduated with his Bachelor's Degree in Child and Family Relations with a double minor, Business and Psychology from Weber State University in 1988. He started a Real Estate Management Company in 2015. Fred has been a member of the credit union since 1999.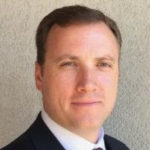 Mark Halverson
Mark has worked for Weber State University in the Campus Planning area since 2007, most recently as the Associate Vice President for Facilities & Campus Planning for the past four years. He graduated with his Bachelor's Degree in Business Administration and then continued on to graduate with his MBA, both from Weber State University. Mark also has his LEED Accredited Professional certification, as well as his Building Commissioning Professional certification. He's been a member of the credit union since 2019.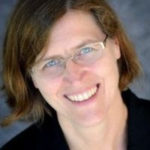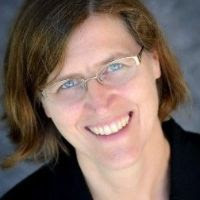 Dr. Doris Stevenson
Doris has been a Professor at Weber State University since 2005, serving as an Assistant Professor and then Associate Professor since 1996. Her areas of expertise include Macroeconomic Principles, Global Macroeconomic Conditions, International Finance & Monetary Arrangements and Research Methods in Economics. Doris received her Ph.D. in Economics from the State University of New York at Buffalo in 1995. Before that, she earned her Diplom-Volkswirt (M.A. Economics) from Julis-Maximilians Universitat in Wurzburg, Germany. She has been a member of the credit union since 1996.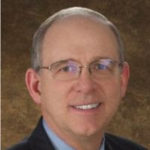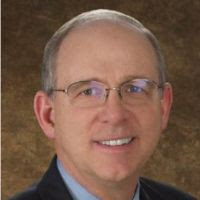 Charles Ulrich (Incumbent)
Charles spent 39 years as a Certified Public Accountant working with individuals, small business owners, government, and non-profit organizations. Last year, he retired from his accounting firm, Ulrich & Associates, in Ogden. Charles graduated from Weber State University in 1979 with his Bachelor's in Accounting and received his CPA license in 1981. He is the Chairman of Weber State Credit Union's Board of Directors. He has been a member of WSCU for 20 years and has served on the Board of Directors for 12 years.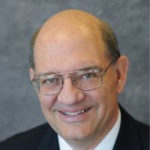 Dr. Ed Walker (Incumbent)
Ed is a Presidential Distinguished Professor of Chemistry at Weber State University and Director of the Utah Center for Chemical Technology. He is a recipient of the Utah Governor's Medal for Science and Technology and has received numerous university awards for teaching and research, including Crystal Crest Master Teacher and the Seager Distinguished Teaching award. He received his Bachelor's degree in chemistry from WSU in 1976, his Ph.D. from Texas Tech in 1980, and was a post-doctoral scholar in pharmacology at Stanford University. He has been a WSCU Board member since January of 2008 and a member of WSCU since 1982.