2022 Ascent Credit Union Annual Meeting
4/21/2022
7:00pm MDT
30 minutes

Members are invited to attend the 65th Annual Meeting on April 21, 2022 at 7pm. This meeting will be held as a virtual event in order to protect our members from large gatherings. Please register using the form above. Instructions on how to join the meeting will be sent in an email a few days prior to the event. On the next morning, Friday the 22nd, we'll be giving away some great prizes for those who tuned-in, so don't miss out!
In conjunction with the meeting, three Ascent Credit Union Directors will be elected. The Nomination Committee has determined the following candidates meet the requirements to serve on the ACU Board of Directors. The first two positions carry a three-year term.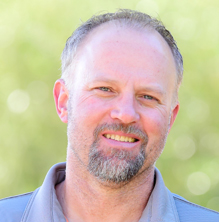 Josh Skidmore
Josh has owned and operated in his own company, Skidmore Transportation Services, Inc, since 2003. He also owns and operates a second company, STS Commercial, LLC, which he opened in 2010. He graduated with his Bachelor's Degree in Criminal Justice from Utah Valley University. Josh has served on the Weber School Foundation Board of Directors since 2014 and is currently serving as the President. He served on the Loan Review Committee for another financial institution for six years. Josh has been a member of the credit union since 2013.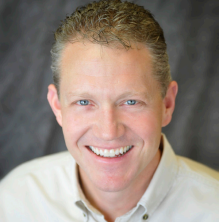 Roger Smout (Incumbent)
Roger has held several successful positions in private industry including IBS, Inc. for over 24 years. He has received many awards over his tenure, including Salesperson of the Year and IBS Million Dollar Salesperson. He is a corporate trainer and ranks among the top salespeople. Roger graduated from Weber State University in 1997 with a Bachelor's Degree in Technical Sales. He has served on the Ascent CU Board of Directors for 12 years and is currently serving as the Vice Chair. Roger has been a member since 1980.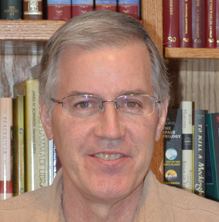 Dr. Scott Richards
Dr. Richards has recently retired from his profession as an Ophthalmologist. He graduated with his Bachelor's Degree in Psychology in 1981 and then continued on with his M.D. in 1985, both from the University of Utah. Dr. Richards has served his community in many ways, including his time serving on the Board of Trustees for Ogden Regional Medical Center and providing humanitarian ophthalmology services in Micronesia. He's published multiple journal articles, presented at ophthalmology conferences, and has contributed to three textbooks. Dr. Richards has been a member of the credit union since 2014.
We are sad to announce that a current Ascent CU Board member has tendered their resignation from the Board of Directors, effective March 1, 2022. The Board of Directors has decided to appoint Dr. Scott Richards to serve in the open position.
​Since there is only one candidate for each of the three positions, we will select the listed candidates by acclamation at the annual meeting.
Our Supervisory Committee has also gained two new members, Roxanne Ball and Joshua Clark. We welcome them and look forward to their contributions to the committee.